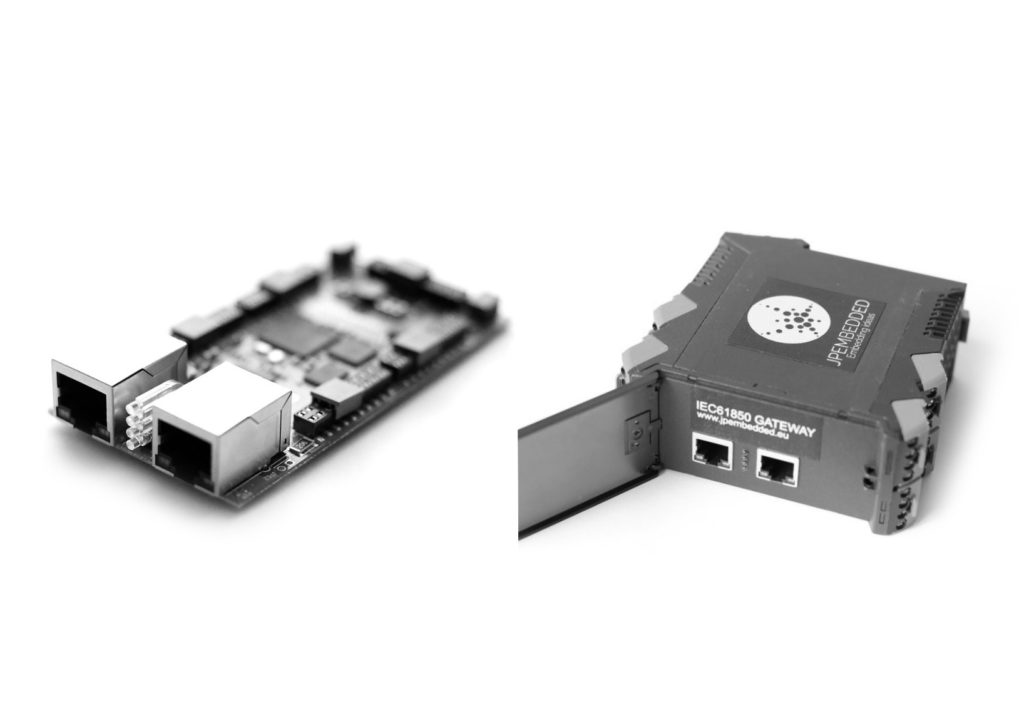 JPEmbedded's JPE 61850 – apis enables communication between the Intelligent Electronic Devices (IED's)operating in IEC 61850 networks and other devices which do not support this standard. It converts the most popular protocols like Modbus, 60870-5-103, 60870-5-104, DNP3, MQTT, Profinet to IEC 61850. Gateway may be ordered as a standalone product, easily mountable at din-rail or, as a hardware module to integrate in the device.
IEC 61850 is an international standard describing data model and communication services for power grid devices. IEC 61850 improves interoperability between systems provided by diverse manufacturers.
Key features:
Conversion of various protocols (Modbus RTU, Modbus TCP,IEC 60870-5-103, IEC 60870-5-104, DNP3, MQTT, Profinet) to IEC 61850
Certified IEC 61850 stack
Support of MMS, GOOSE and SV communication
Secure communication according to IEC 62351
Different physical interfaces: CAN, I2C, SPI, RS 485, Ethernet
Manageable switch with two ports
Gateways:
IEC 60870-5-103 to IEC 61850 gateway
IEC 60870-5-104 to IEC 61850 gateway
Modbus TCP/RTU to IEC 61850 gateway
DNP3 to IEC 61850 gateway
MQTT to IEC 61850 gateway
Profinet to IEC 61850 gateway
If you would like to know more about our JPE 61850 – apis you can download product datasheet here.
For more information or price quotation requests, please contact us: sales@jpembedded.eu, +48 601 088 970.